Are you guilty of checking your stocks at least five times a day?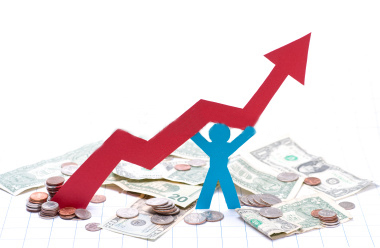 I used to check my portfolio because it was exciting to see the sudden up and down in my stocks. It's exciting to see it go up. It's scary to see when it goes down. Take note, I use past tense here. Last time I checked was 2 days ago. Today is Sunday!
I have learned that it is not a good practice to check your stocks often. It is a waste of time, most especially if you have slow internet connection. It makes you impatient, that you make decisions based on what you instantly feel.
I once sold one of my stocks because I was so excited and afraid at the same time. I was afraid that it might go down the following day. I regret not because of loss, as a matter of fact, I have gained 12%. The stock went higher and higher after each day for straight weeks. I know it's greedy to wish for 40% if I had 12%. My point is if I were not so excited and impatient, I could have earned more. Patience indeed is a virtue.
I was invited to join Truly Rich Club many times before. Because of my usual hesitation, I didn't join. What else I could get from TRC if COL post updates on their website, I always thought! The thing is that COL has hundred of updates. It's overwhelming to have hundreds to choose from! And it eats a lot of time.
One of the benefits of TRC membership is that out of hundreds of Blue Chip companies, they pick top 10 companies (sometimes less) that have potential high return. So, it saves you time to choose among hundreds of companies to buy. It gives you direct advice on whether you should hold or buy certain stocks.
Another benefit a member can get from TRC is patience. Patience is very hard to maintain. TRC will give you regular updates; you don't even have to open your portfolio every day.
Aside from stocks update, you will also receive daily scriptures. It's usually one to two sentences long, it won't bother you much time to read. But surely, it keeps you ponder about a lot of personal things.
I want to share this to you because it has helped me and I have enjoyed it. I want other people to also experience such benefit.
Be a member now and you will receive some

FREE

e-books from Bo Sanchez.
Sign-up now, FIRST simple step, just click the below button:
If, for whatever reason the button does not work, please let me know. You may also click the below link: